Nobody starts learning second languages without any reason. Though the reasons can be varied. Like some people learn this just for interest or to get better job opportunities. Well, it's obvious to set some goals before learning anything.
As I have seen many learners worried about their career after taking a complete language course. If you set your mind accordingly then it will be easier for you to go with that. Many of you don't even know what Career opportunities available For Language Learners.
To get such a career idea for language learner check out the complete post. After reading it out, I am damn sure you can also make the wise decision of making a future in this field.
Career Opportunities For Language Learners Or Multi-Lingual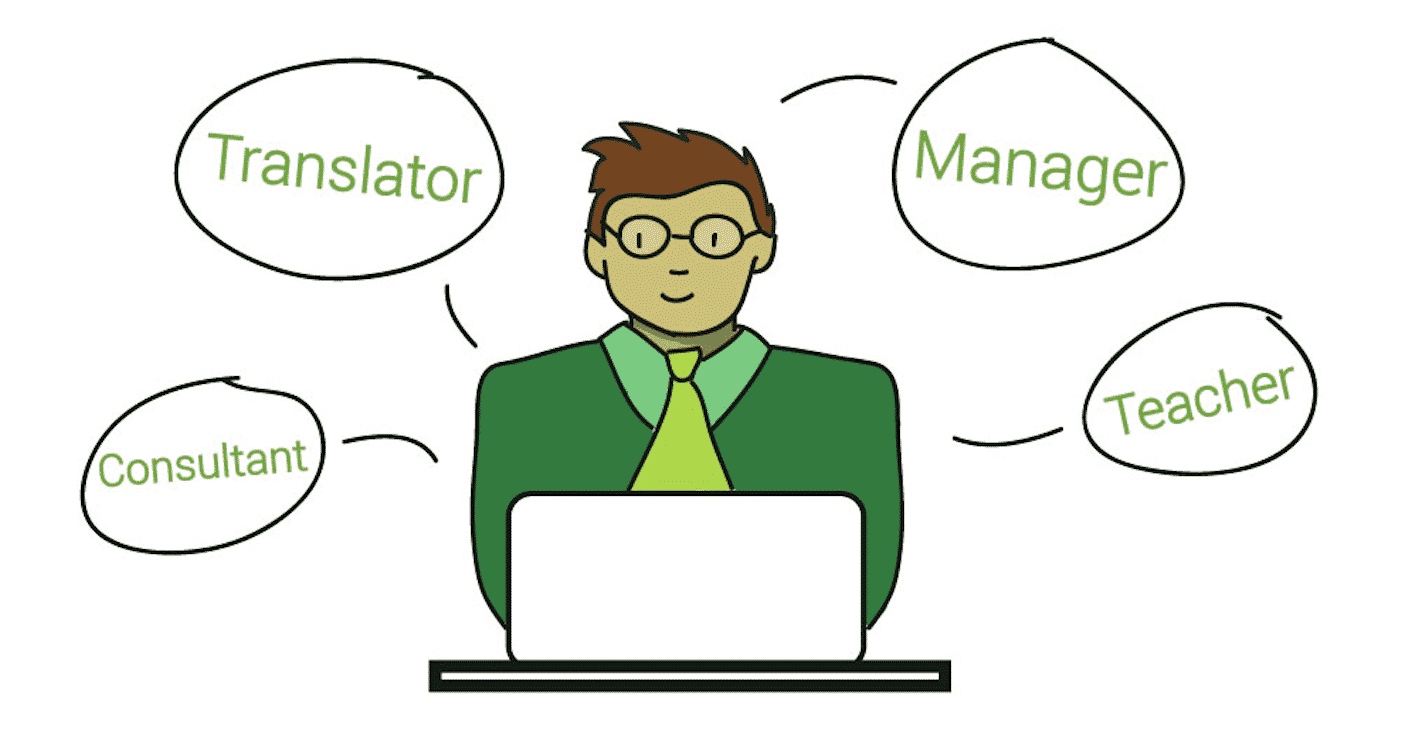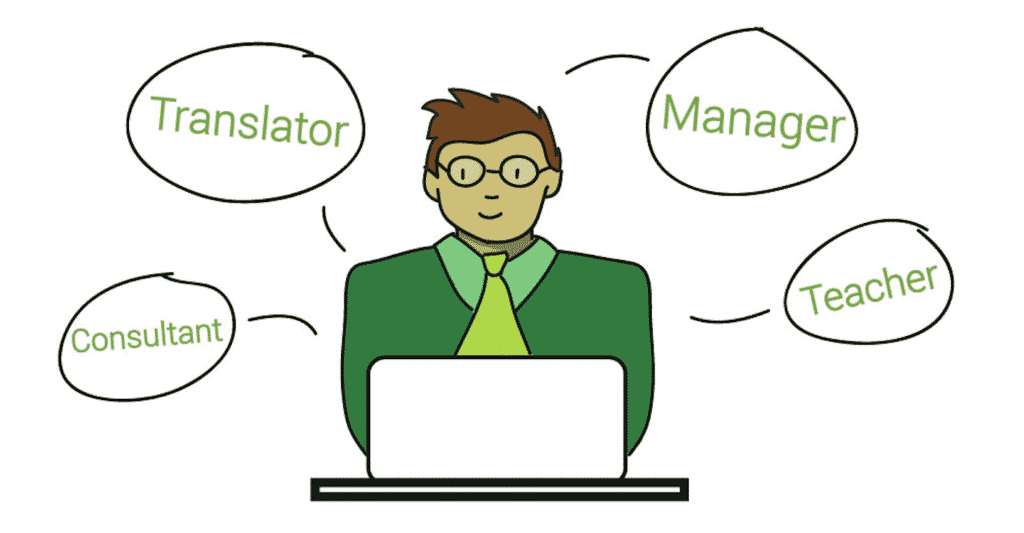 1. Online Tutor
If you want flexibility in your job then choosing online language tutoring is the best option for language learners. As online tutor job offers you to work whenever and from wherever you want.
The biggest advantage of this type of job is that the entire work is done online. This will ultimately open a new door of opportunities.
Here are some examples of language learning apps that offers you to become an online tutor.
The first one is Verbling, and the second one is Fluentu. I have used both this app and it is the best platform for an online tutor.
2. Become a translator
You can also make career in freelance translator. To become a translator, you need to have these three crucial skills:
Good language ability
Experience or having academic background in the same field you wish to become a translator. You need to be very specific in one or several areas like law, tourism, health.
Needs to have the skill as translator and writer
If you are choosing a career in freelance translator then you need to skilled in business and marketing.
3. Get A Career As An Interpreter
Before stepping into the discussion about making a career as an interpreter. Firstly, I would like to clear one very common misconception.
That is…! Interpreting and translating are totally two different things.
In Translation, written words are changed or replaced with translated ones.
Whereas in interpretation you need to have the skill of speaking languages. It is a much more challenging job than translation.
For making a career in interpreter you have to deal a lot with people who are speaking colloquially and spontaneously. So, you also need to be accurate and of course equally spontaneous.
If this career sounds like a challenge then you will surely find rewarding in it. So, go for it.
Moreover, if you like the job sitting in one place and work at your own pace then translating is quite a better option for you.
4. Customer Service Multilingual Staff


Nowadays there are great demand for Customer service multilingual staff.
I can share so many scenarios of my life where foreign languages have several job opportunities for customer service positions.
Having knowledge of second languages is not enough unless you use it somewhere. For keeping good command over your learned language job of Customer service multilingual staff is best. As this involves talking to customers.
Knowledge of different languages actually shows effectiveness when you speak it up. So, it's better to choose this career option as being multilingual.
This looks fantastic on your resume. I have also seen that many companies choose multilingual candidates over monolingual.
5. Language blogger or online content creator


I am telling this career option from my self-knowledge and experience in it.
When I first started as a language blogger several years ago, at that time it was just my hobby. I remember how this career option helped me to give a perfect outlet for my language learning passion.
After then I was appointed as an online language content writer. I love this job as here I can share all my experiences with people all over the world.
Not only this, but this career option also enabled me to move freely, work from anywhere. moreover, now I can focus on what I care about the most.
6. Reap Big From The Import/Export Sector
The intervention of digitized global economy concept has opened enormous opportunities for importation and exportation business sectors. Nowadays, numerous of corporation sectors prefer hiring of multi-language speaking candidates.
Suppose, if you are having knowledge of Chinese/Mandarin language. This will open job opportunities for companies/firms exporting services or goods from India to Hong Kong, Mongolia, Malaysia, China, Philippines, Taiwan, Thailand, etc.
After getting employed in such an export and import business in the above-mentioned countries. You will automatically achieve that proficiency in the Mandarin language which is a plus point for your businesses.
7. YouTuber or Podcaster
Ever thought of having your personal language learning radio show or TV show? Well, this dream can be transformed into reality by making use of YouTube and by creating your personal channel in it. Other than the YouTube platform, you can also try the podcast.
The very first thing for shaping up your content for making complete research of the landscape. This will give clear idea of what you have to do apart from what competitive YouTubers are already doing.
Make a complete analysis of what actually worked for others after then implement your ideas into your language learning audios/videos.
Whether you are funny or serious, maintain your natural reaction in your videos too. Apart from this also try to make it interesting not boring like classrooms.
Some of the popular channels available for language learning on YouTube for starting up easily:
Alexa Polidoro (French)
Speak English With Misterduncan (English)
Learn Chinese with Emma (Chinese)
Bobby Judo (Japanese)
Señor Jordan (Spanish)
Deutsch Happen (German)
Keep your eyes on your competitor language teachers that how they utilize their viewers' time. Put real actionable instances in your videos. Well, the same rule applies for the podcasts also. It should be made informative and must value listeners' time.
challenges encountered during the promotion of your channel in podcasts and YouTube are almost the same. You need to make marketing of your channels to the audience. Also, you have to look for the places where you can get most audience browsing out online.
8. Hospitality, Travel & Tourism
We all loves tour and travelling isn't? millions of people from different countries visit other countries, especially during winter and holidays. Out of these majority of peoples don't even speak English. Nor they understand the local languages of that country they are visiting.
There is a great demand for workers at shopping malls, suites, and hotels who all can fluently communicate with thousands of visitors. In that case, your knowledge of being multi-lingual can give you an easy hiring opportunity.
Your multilingual credentials can get you easy hiring anywhere in which you have to deal with foreign clients and customers. All in all, I must say there is plenty of career options available for foreign language learners in Travel & Tourism.
Final Thought
Now that you have acquired enough knowledge on career options for language learners. You can't deny that there is no career scope for foreign languages. So, continue with your language learning passion and make a career in it too.
After reading this post, hopefully, you must have got enough ideas about career options available for multilingual. Try in that field you will surely get success.