Learning a language is going as a trend and people don't learn a second without reason. No matter what are the reasons, the main focus is on how to learn a language.
There is a lot of things involved in learning a language and various ways to learn it like for example studying from textbooks, taking classes, online tutor, watching targeted language movie, listening to music, using language learning app and many more.
Now, one more thing is added to the language learning method and that is Virtual Reality. YES, that's right, language learning in virtual reality is becoming more popular.
If you are willing to learn a foreign language but you cannot afford to travel to a particular country and practice with native speaker then this Virtual Reality Language Learning is the best option for you.
In this article you will get to know how virtual reality makes the language learning easier, and how does it improve the learning method.
What is Virtual Reality?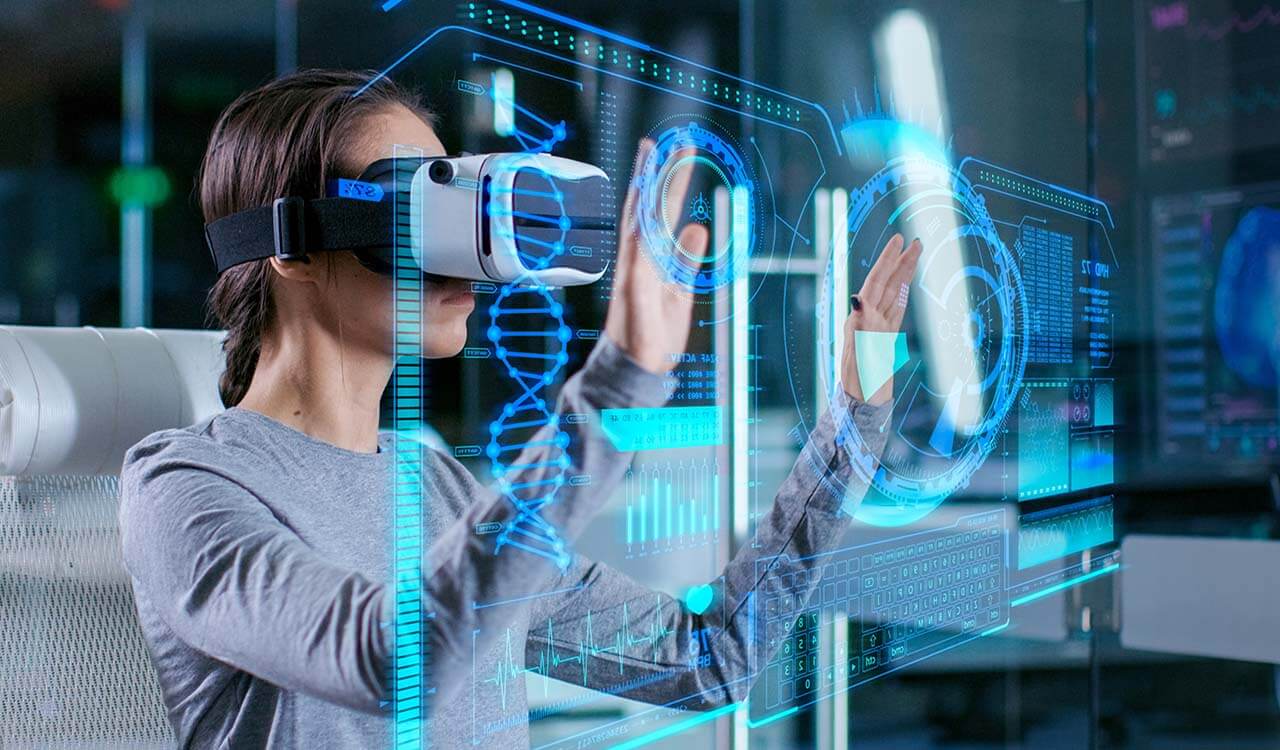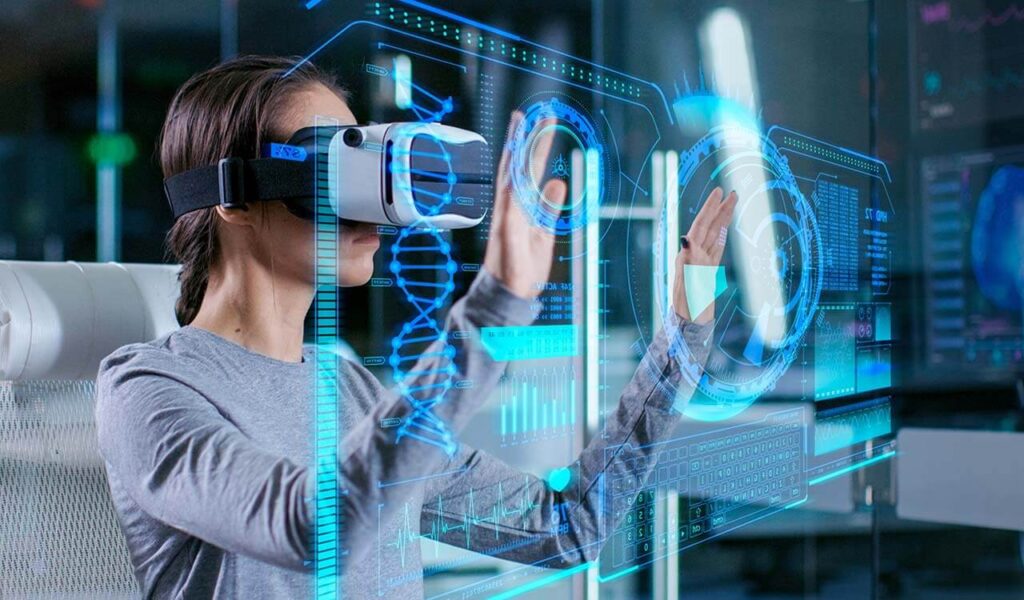 Virtual Reality is the medium that creates a three-dimensional image that surrounds the learner. The VR educational theory is actually based on what learners do learn and can remember things better then what others make them learn.
This virtual reality gives an overall new experience that aspires the learners to enter into the virtual scenarios, interact with people around them, where you can talk, move, make a decision and learn vividly.
This virtual reality for language learning is a great benefit for language learners that takes their skills to a whole different level.
Many language learning apps are adapting to Virtual reality and one of them is Mondly that allows their learners to practice their targeted language in various realistic situations.
Benefits of Virtual Reality for Language Learning
There are huge benefits of learning a language but learning in virtual reality is somewhat different as it makes you learn the language fast and fluently.
1: Improve Learners' Engagement
When a learner interacts with the virtual environment it gets more stimulating and motivates the learner rather than in a typical classroom. It won't let the learner get distracted and they can concentrate on their task,
Virtual reality enables the gamification of language learning that provides a rewarding experience and more engagement.
2: Improves Retention
Virtual memory improves the recall accurateness when it is compared with the traditional desktop. In research, it is observed that human beings have long aids of visual memory and when actively engaged with a 3D virtual world and head-mounted display (HMD) it helps to improve retention. This helps in making the learning process easier and lasts long.
3: Improves Fluency and Confidence
Many learners feel uncomfortable and anxiety in front of a native speaker or when speaking in public. Virtual reality language learning provides the opportunity for exposure and helps in progress when interacting with the real world.
For example, if you are going to order something like coffee, you can prepare yourself by practicing with the virtual waiter before and when you feel comfortable you can go out in real.
This is the benefit of virtual reality that makes you feel as if you are having a real conversation with a real-life person. Like this, you can hold up confidence as well as get fluent in speaking.
4: Flexible Learning Anywhere & Anytime
The benefit of virtual reality for language learning is that it is adapted to the needs of an individual's way of learning. Learners are not tied with the class schedule; they can learn a language anywhere and at any time.
Advantages and Disadvantages of VR for Language Learning
Advantages
Virtual Reality (VR) in the language learning field makes learning more comfortable and easier
Virtual Reality (VR) learners can experiment with a false environment and then expose themselves in real-world with confidence
Disadvantages
Virtual Reality (VR) is becoming more common but still, the programmers are stuck on how to get learners to interact with the virtual environments.
Fantasizing is common among those learners who use Virtual Reality environments and people many times live in the virtual world instead of with the real one.
How Virtual Reality Language Learning Works?
Now that you know what is virtual reality and how it can make the language learning more efficient and easier. Take a look at how does Virtual Reality Language Learning Works.
When you connect your PC, Laptop or tablet the AI-powered bots will prompt you the suitable sentences in the targeted language as well as you can listen to them say that sentence.
You can also access the dialogue box that is shown in the writing of that sentence. Where you are required to choose the answer to the response from the given list and speak out loud.
If your speaking and pronunciation are good the Virtual character present in their will recognize it and the discussion/conversation will carry on as it is in the real world.
Best Virtual Reality Language Learning App
Virtual reality is not that popular in the language learning app but it is started to get attention when few apps tried them and got a good response from the learners. Here is the name of that app that has a VR feature in there learning the method.
Mondly VR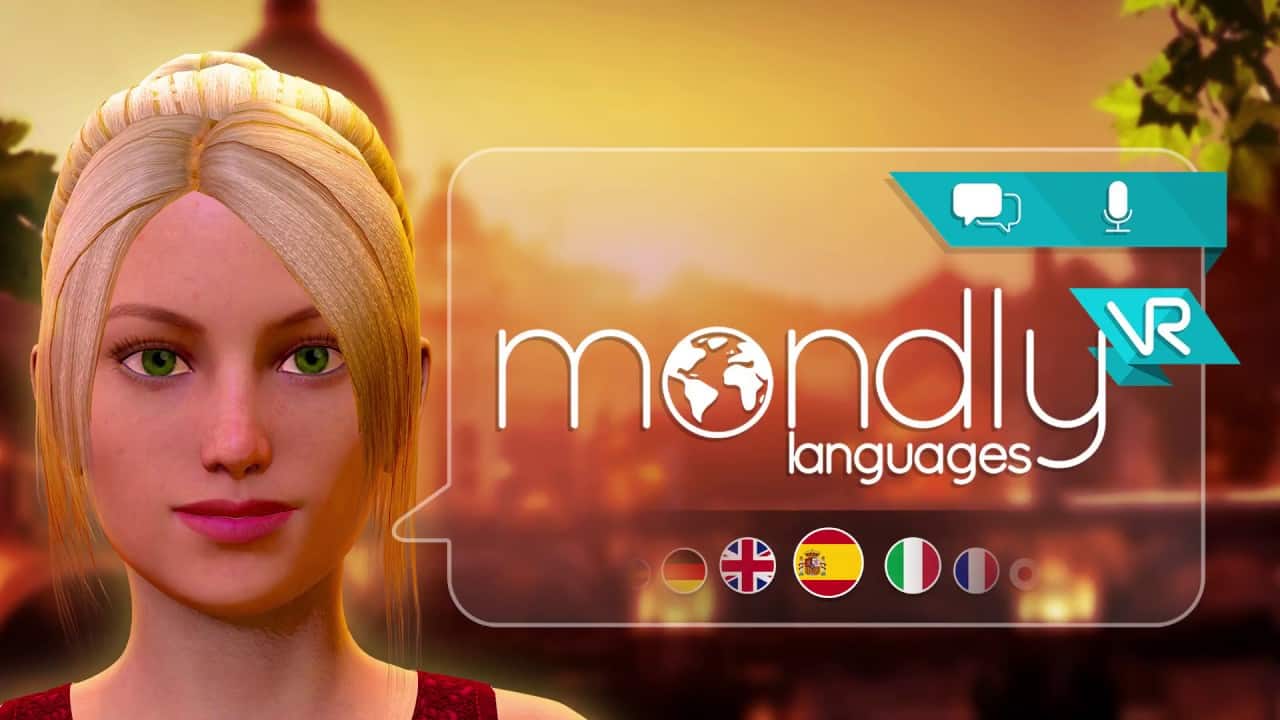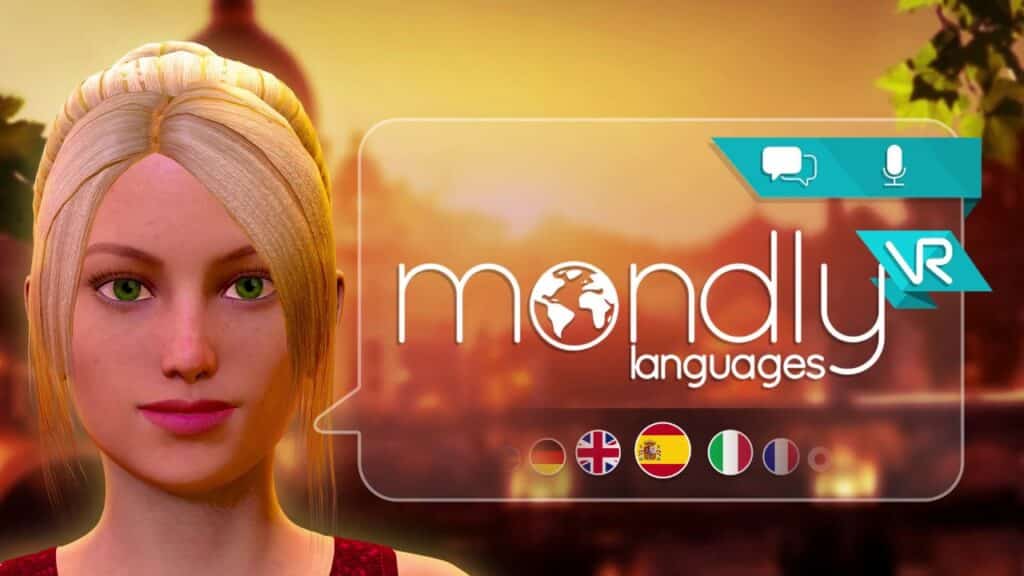 Mondly the language learning app is the first app that uses Virtual Reality for language learning. It provides the following things when using Mondly VR.
1: It teaches more than 30 languages
2: Vividly shorten time conversion in the new language over months to minutes
3: Re-forms real-life situations and actual conversation in VR
4: Offers immediate feedback on incorrect pronunciation
5: High-caliber 3D visuals and 5 realistic situations including:
Train – Talk with a new person on a train
Restaurant – Order food in a small pub
Hotel Lobby – Check into a fancy hotel
Hotel Room – Talk with a hotel staff
Taxi – Give directions to a taxi driver
Future of Virtual Reality
Looking at the overall things related to the Virtual Reality language learning, what future does it hold? Though it is a great and advanced method of learning a language it will require some time to get fine in handling the difficulties of immersive simulation of language learning.
Virtual reality is safe to learn a language in the digital world. It's the time that will tell whether Virtual reality stays or fade away. If it stays then it will improve the way of learning things and can be affordable for every individual.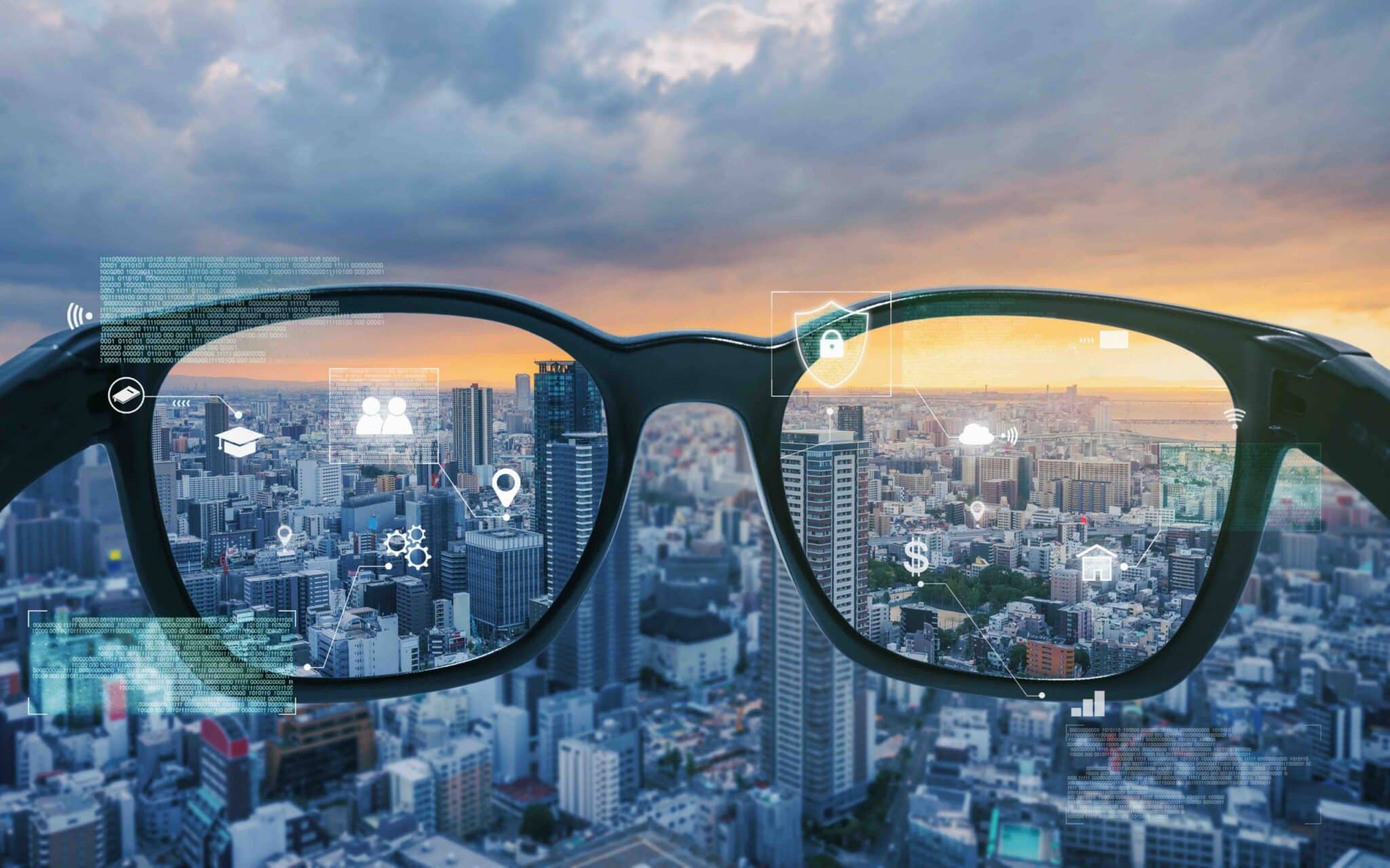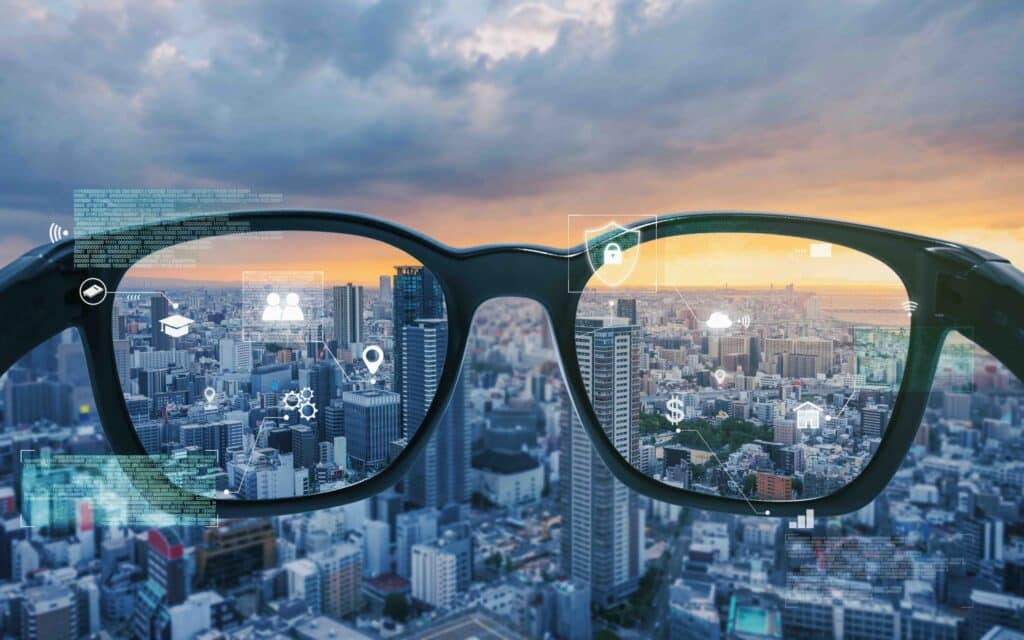 Virtual reality is an effective tool for education, gaming, presenting and others. language learning in virtual reality is popular for its unique 3D and immersive experience that most of the language learners are looking for.
Though this is in all hypothetical and VR technology requires to continue smooth experience without default to carry the learning method which might takes years to get perfect.
If the virtual reality (VR) technology is wholly realized it could transform the way people practice and learn a language.
Conclusion
In this fast-developing world full of digital devices and technology one more is about to get added and that is Virtual Reality. Though it is already in use by still needs steadiness to handle difficulties.
There are numerous methods to learn a language but to learn as per your conveniences without sticking to a particular schedule holding a paper and pen is no more required.
Language learning gets better when you learn from a virtual Reality. Get going towards learning and explore more.
Good Luck!!!